Day 1 :
Keynote Forum
Vice-president of Azerbaijan National Academy of Sciences
Biography:
Tofik Nagiev is a Vice-president of Azerbaijan National Academy of Sciences, Director of Research Center of "Azerbaijan National Encyclopedia" and Department chief of Nagiev Institute of Catalysis and inorganic chemistry of ANAS. The Professor of the department of the physical and colloid chemistry of Baku State University. He is author of the monography "Coherent Synchronized Oxidation Reactions by Hydrogen Peroxide", Amsterdam: "Elsevier", p. 325, 2007.
Abstract:
Kineticsin the model system of reaction of ethyl alcohol conversion to acetaldehyde peroxidase by hydrogen peroxide in the presence of an iron porphyrin-containing biomimetic catalyst were studied. Application of such oxidation system, as shown by experimental results, meets the basic requirements of the Green Chemistry concept. The process was carried out in the gas phase at the temperature of 180°C and atmospheric pressure on per-FTPhPFe3+OH/Al2O3heterogeneous biomimetic catalyst using 20% hydrogen peroxide. As a result of the process acetaldehyde was obtained with the yield of 93.5% and selectivity of 98%(taking into account the loss).Through the experimental study of kinetic laws of ethyl alcohol peroxidase reaction, coherently synchronized nature of the mechanism of ethyl alcohol conversion to acetaldehyde by hydrogen peroxide on the surface of the biomimetic was identified. Thereby there was a need for a special approach to the kinetic modeling of this reaction. The mechanism presented demonstrates that the following two interconnected and interacting reactions proceed in this system: the reaction ofН2О2decomposition of and the reaction of peroxidase oxidation of ethyl alcohol, according to [1-3].
Keynote Forum
Associate Professor
Time : 10.00-10.40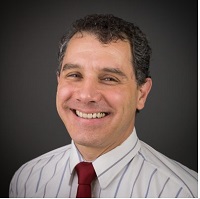 Biography:
Dr. Lucian A. Lucia currently serves as an Associate Professor in the Departments of Forest Biomaterials (Wood & Paper Science) and Chemistry and as a faculty in the programs of Fiber & Polymer Science and Environmental Sciences at North Carolina State University. His laboratory, The Laboratory of Soft Materials & Green Chemistry, probes fundamental materials science topics focused on the green chemistry of renewable polymers. He received his Ph.D. in organic chemistry from the University of Florida for modeling photoinduced charge separation states of novel Rhenium (I)-based organometallic ensembles as a first order approximation of photosynthesis.
Abstract:
The development of an innovative interfacial wetting strategy known as liquid infused systems offers great promise for design of super-wetting and super-antiwetting substrates that overcome the drawbacks of textured surfaces classified as Cassie/Wenzel states. The value of such nature-inspired surfaces can address practical scientific and technological challenges within interfacial chemistry such as ease of manufacture, separation efficiency, rechargeability, anti-fouling, and robustness. For example, we demonstrate that nanocellulose fibers from bacteria can form a high-performance three-dimensional crosslinked network confining a dispersed liquid medium such as water that leads to interfacial engineering marvels. More specifically, the strong chemical and physical interactions between dispersed water molecules and entangled cellulosic network endow these substrates with effective liquid separation capabilities.
Location: Geneva, Switzerland